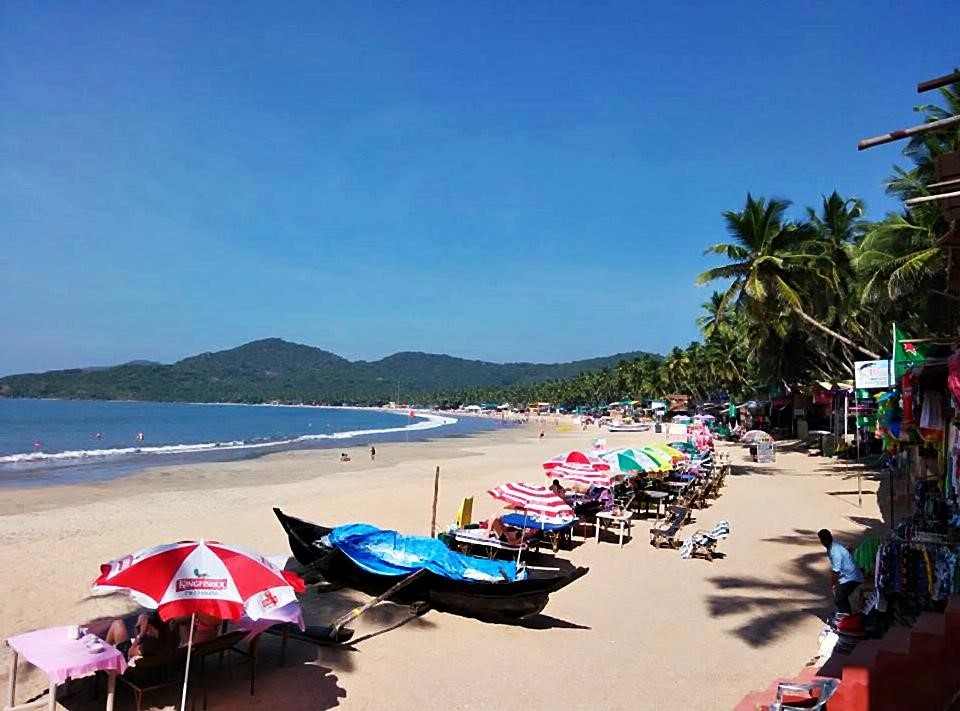 According to "Destination Iran" and following the "Banbanjara" website, Goa is a very popular tourist attraction. The huge number of visitors to this city is one reason. Here you will read 10 major reasons why you should visit Goa.
You shouldn't have to think twice when it comes to visiting Goa as it is very famous among Indian tourists if you have ever been to this happening city. There is no doubt that Indians will visit this wonderful destination. Take a glance at this list below, which tells you about the 10 best reasons to book your trip to Goa.
1. Amazing Beaches
Goa is considered one of the most favorite destinations among Indian tourists all over the country due to its overwhelming beaches. Every beach has its own specialty, and beauty which makes it unique from one another. Beaches are the place where tourists enjoy themselves best.
Famous beaches in Goa: Baga, Calangute, Morjim, Candolim, Arambol, Anjuna, etc.
2. Exciting Water Sports
Goa is the perfect place for thrilling water sports and fun lovers. It is not at all like, only Indian tourists try these activities, but foreign tourists from all over the world also enjoy these fun activities in Goa at their best. On some of the beaches, you can even try amazing scuba diving.
Water sports in Goa: Jet skiing, Flyboarding, windsurfing, Kayaking, Bumper riding, Banana riding, Speed Boating, Parasailing, etc.
3. Mouth-Watering Seafood
Goa has got a huge number of seafood restaurants, cafes, and Dhabas that prepare delicious cuisines. If you are non-veg and seafood lovers, then you should definitely try the best seafood restaurants in Goa that offer many yummy Goan cuisines.
Best seafood restaurants in Goa: Martins Corner in Betalbatim, Suwadik in Panjim, Mum's Kitchen in Panjim, Souza Lobo in Calangute, etc.
4. Entertaining Carnival Festival
The Goa carnival is very famous worldwide and that's the reason why flight booking in February is done at the maximum level. Every February, Goa is filled with thousands of Indian and foreign tourists to enjoy the carnival festival. The four days of Goa carnival in February are very special for every tourist and local when they all take pleasure to witness the carnival where they can have lots of fun.
Where does Carnival hold: It starts in the streets of Panaji, Mapusa, Margao, and goes through the interesting lanes of the beautiful town.
5. Wonderful Cruises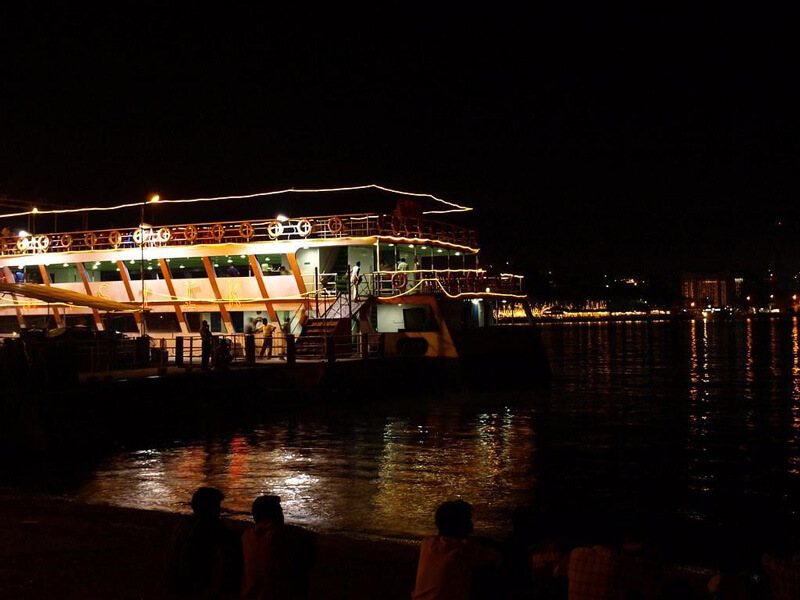 Cruises are a must-have experience in Goa as it is more beautiful and unique than any water sports or adventure activity. This exquisite city offers amazing river and sea cruises that will make your Goa holidays more memorable and exciting.
Best Cruises in Goa: Dinner Cruise, Backwater Cruise, Casino Cruise, Houseboat Cruise, Sunset Cruise, Catamaran Cruise, etc.
6. Nightclubs
If you are still thinking about why Goa is an amazing weekend destination, then nightclubs are the main reason. To dance all night long at this fantastic destination, Goa consists of thousands of clubs that allow parties all night.
7. Churches & Old Goa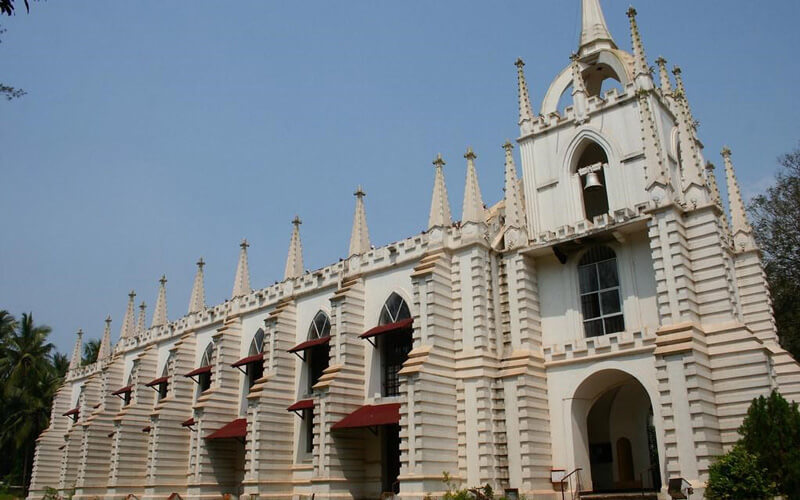 If you want to explore the real beauty of Goa, then you must visit Old Goa and the famous churches. These churches of Goa show eye-catching Portuguese design and architectural work and beauty that you should not miss at any cost.
Famous Churches of Goa: Bom Jesus, Church of Lady of Rosary, Se Cathedral, St Francis, Chapel of St. Catherine, etc.
8. Stunning Nightlife
There's no doubt why Goa is famous for its nightlife. It is one of the famous tourist spots for Indians because of its dazzling nightlife. This city offers many amazing, and exciting nightlife that starts from nightclubs, beach shacks, bars, and more with non-stop jazz music, finger-licking food, and fancy drinks. The nightlife is not only for youngsters but also for families.
Night Clubs in Goa: Curlies Beach Shack, Club Cubana, Café Mambos, Café Mambos, Hilltop, Palms & Sands, etc.
9. Fantastic Christmas Eve
The best time to visit Goa is in December and January when the whole city is celebrating Christmas and New Year's Eve. The alluring weather, scented candles, Christmas carols, beautifully decorated churches, and exchange of lots of surprising gifts make Christmas Eve more memorable for a lifetime. Remember! Christmas celebration in Old Goa should not be missed by any chance.
Things to do at Christmas: Visiting all the famous churches in old Goa, watching the mesmerizing fireworks at the beach, and partying all night.
10. Street Shopping
There are different kinds of markets in Goa that attract every tourist from India, as well as, foreigners from all over the world. Goa has the best options for shopaholics where you can buy jewelry, handmade crafts, beachwear, boho dresses, showpieces, herbs & spics, handbags, and many more items.
Famous shopping markets in Goa: Flea market at Anjuna, Mapusa fish Market, the night market at Arpora, CocoRoots at Anjuna, and others.