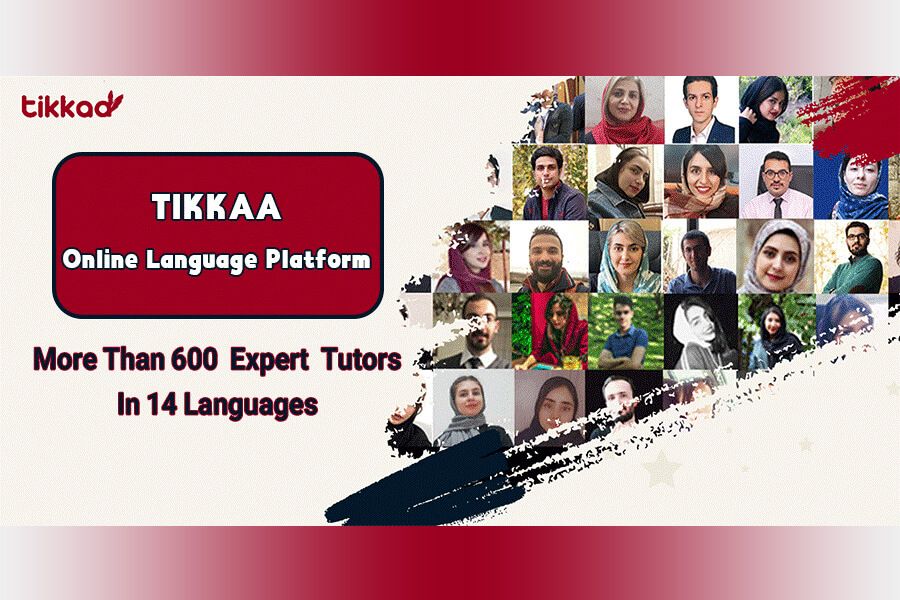 According to "Destination Iran" and following the "Tikkaa" website, many are looking for a flexible online language platform to begin or continue their language learning. You will learn about one such platform and several languages they teach there below.
These days, many of the things we do in our lives are inevitable. Not developing a certain set of skills and not learning a series of new skills can be equal to falling behind in life. It is safe to say that taking some measures is required and necessary for making progress.
Language learning is one of the chief skills we need to develop perseveringly to make sure we will not lag behind in our professional and also daily life.
Before the Covid-19 pandemic, people took online classes because they were too busy and could not find the proper time to participate in in-person classes. Some people could not find the right tutor in their city or living area. Corona only increased the popularity of this type of communication and education and helped to promote this type of education.
By providing the possibility of online language learning, Tikkaa online language platform has made it possible for you to choose your desired language among 14 languages. Also, your online language class will be held at a time that is possible and convenient for you and your tutor.
The Chance of Benefiting from the Knowledge of Educators Remotely
Tikkaa has a slogan that says: "Even if your favorite teachers are in Qaf Mountain, you can attend their classes!" This promise has been fulfilled at Tikkaa online language platform and language learners all over the world can book a class with any language tutor in any city or even country!
In addition to learning your desired language, these online language tutors will tell you about their experiences of living and working in countries that may be your destination one day.
Better Time Management with Online Language Classes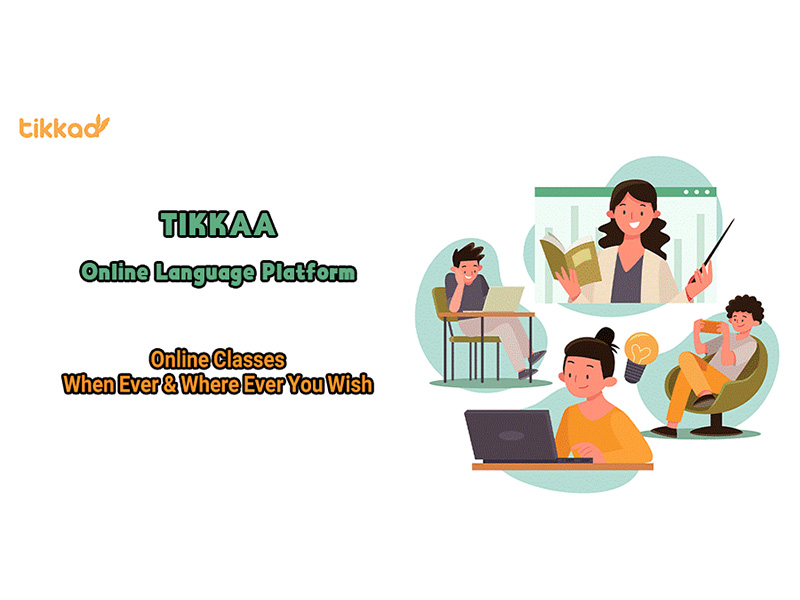 Online language classes at Tikkaa can be held at the time and hour of your choice. By having your online classes at your chosen time, you can maintain a daily routine and also have a more efficient weekly or daily schedule.
Better Cost Management with Tikkaa Online Language Classes
One of the things that Tikkaa takes pride in is providing language teaching and language learning opportunities for all. Using Tikkaa, any person in any place, social class, and income level can easily learn any language. Tikkaa online language platform offers you the opportunity of participating in language classes with the best online language tutors at the most reasonable price.
With the special discounts of the corporate customer clubs, Tikkaa's courses are one of the chances to improve various language skills that you have decided or planned to learn or brush up on for a long time.
Special Discounts for Particular Bookings
One of the unique features of Tikkaa that makes it stand out among its competitors is the special discounts for particular bookings. Tikkaa has a special discount for language learners who book multi-session (5-session, 10-session) or a whole term (16-session).
Private Classes in Addition to Semi-Private and Group Classes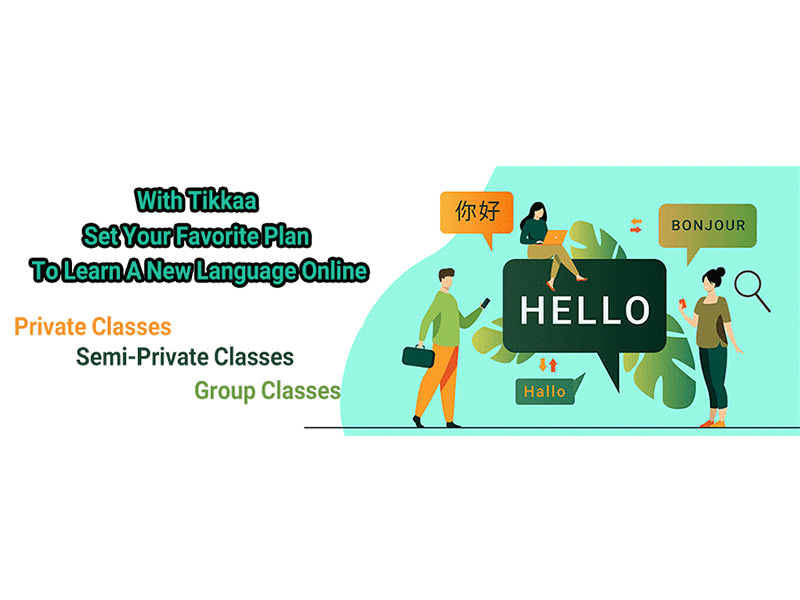 One of the most important tips for better learning is learning with friends and classmates. Considering this need, Tikkaa has made it possible for educators to hold semi-private classes with a maximum capacity of 4 people and group classes with a maximum capacity of 8 people. In these classes, in addition to learning together, a special discount will be included, and the class fee will be distributed evenly among learners.
Organizational, Companies, and Schools Packages
The only option Tikkaa needed to have to be the best possible choice for learners and cater to everyone's needs was organizational packages for companies and offices, as well as language training packages for schools.
By creating this possibility, Tikkaa has become the best online language platform. According to the needs of organizations and schools, special packages with golden discounts can be designed for them. Also, exclusive access will be given to your company, and you can invite your audience to register for the created classes and courses.
Guaranteed Payment Refund with Tikkaa's Secure Payment Service
One of the noticeable characteristics of online learning at Tikkaa is the possibility of paying the fee using the exclusive platform panel. This characteristic is referred to as a secure payment service. Tikkaa has received the necessary permits from Inmad, Somandehi, The Ministry of Culture and Guidance, and The Digital Media organizations.
Having received all these permits, Tikkaa has secured all the payment panels. With this feature, it is possible to guarantee a refund in case of a problem in holding the classes, as well as guaranteeing the payment of the educators for the classes held.
Credit Payment with Tikkaa
One of the best features that many people think is missing in language learning platforms is the ability to pay by credit. Learning a language is a process that, if interrupted, may result in learners forgetting the things they have already learned. Considering that it may not be possible for the learners to pay the whole fee at the beginning of each term due to various reasons, credit payment is really important. In credit payment, the learners can pay for their reserved sessions on the date they have picked.
In this situation, without any concern about the cost of the language class, they continue their learning process without any interruption. To make education and learning easier, Tikkaa has not hesitated to create this possibility for you and your loved ones and has included the possibility of credit payment on its list of services.
A Variety of Languages to Choose from at Tikkaa
Tikkaa online language platform covers 14 different languages including English, German, French, Dutch, Japanese, Korean, Chinese, Swedish, Arabic, Hindi, Spanish, Italian, Russian, and Turkish; Therefore, when choosing a second language to learn, your choices are not going to be limited.
The Chance of Learning Languages with a Smaller Community of Learners and Educators
Some languages, especially for online language learning, have a limited number of educators in Iran. Tikkaa has done its part in pushing this limit with online classes in languages such as Japanese, Dutch, Swedish, etc with the help of online language tutors.
Learn the Lnguage with the Best Teachers Based on Your Personal Goals at Tikkaa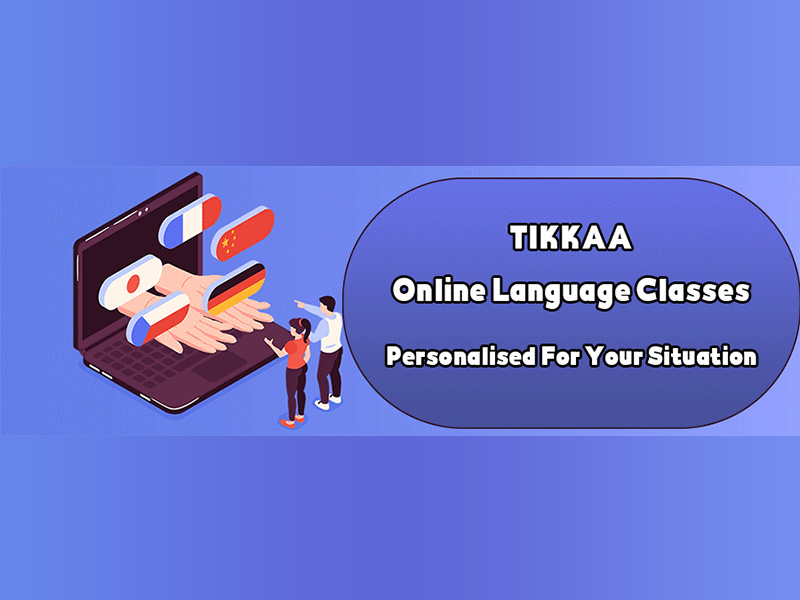 One of the exceptional features that a language learning platform can have is the possibility of booking a class with specific teachers to achieve a specific goal. At Tikkaa, you can choose your teacher using different filters. For example, you can have a female teacher or a teacher who specializes in preparing learners for a specific language test.
To check out the list of best tutors in 14 languages and reserve your first trial, it would be our pleasure you meet tikkaa online language platform.