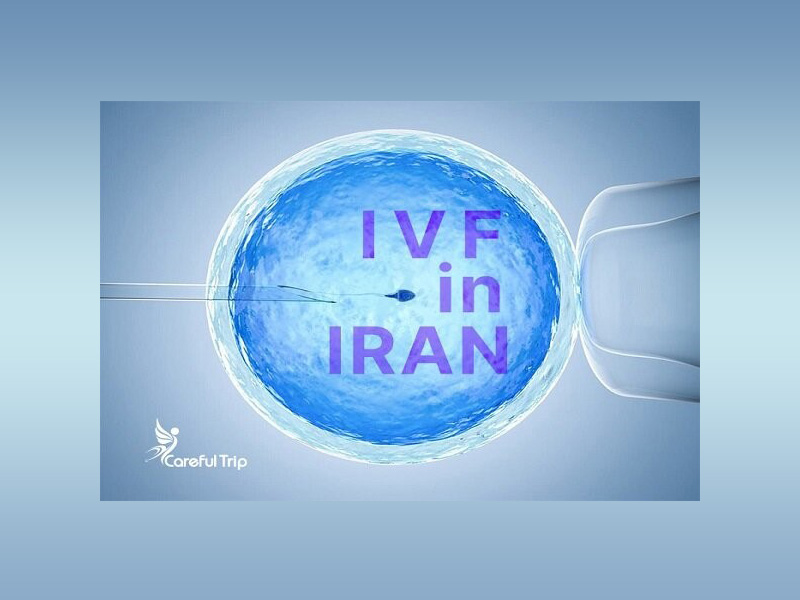 According to "Destination Iran" and following the "CarefulTrip" website, IVF treatment in Iran is an inexpensive solution for couples struggling to have a baby. The process is professionally arranged with high expertise of skillful specialists.
In Vitro Fertilization also known as IVF, is a general technique that makes fertilization occur out of the uterus in such a way that sperm and egg will meet each other in vitro and fertilization occurs. There are major countries for this kind of treatment. One of these countries is Iran.
IVF in Iran is very popular among people all over the world due to its very professional fertility super specialists, very high success rates, and super affordable prices. No matter where it's getting done, IVF treatment generally helps couples get what they truly deserve; the desire of being parents.
From the old times, one of the biggest issues among couples was infertility issue. Infertility issue happens when a couple is not able to have a natural pregnancy. Sometimes this issue is mild and will be treated with medicine. Sometimes it's temporary and needs more attempts. But in most cases, it's serious and needs to undergo surgery.
When the speaking of surgery comes up, everything will matter more than before. The criteria, the costs, the clinics, the surgeons, and even the equipment must be considered at this point. Due to its very expensive costs, most couples are dealing with the inability of receiving treatment. In the following, you will find out the best place to have infertility treatment with the highest success rate and most affordable prices.
IVF Treatment
According to the statistics, 30% of couples are facing infertility issues around the world, and this number is crucially increasing. in the meantime, with the low success rates in most countries, very expensive prices, and the lack of experts, this problem is becoming more serious and tangible. But the good news is IVF treatment in Iran follows very stringent criteria to provide infertile couples with the highest success rates of IVF treatment at very affordable prices. Iran with the most professional super specialists and very advanced and equipped clinics, hospitals, and treatment centers, is one of the major countries for infertility treatments.
As we mentioned before, IVF treatment in Iran has a very high success rate in return for very low prices. You may wonder what will be the reason for such a cheapness like this. With a simple google search, you will completely find out everything about the economy in Iran. Rial, Iran's currency, due to the U.S sanctions, has experienced a terrible fall and has become very low value.
But in return, the medical industry in Iran is very advanced compared to most other countries and very exceptional super specialists are here to provide patients with the best and most advanced equipment in the most advanced treatment centers, clinics, and hospitals.
IVF Treatment Procedures
In some cases, a couple comes up with no problem with their sperm and egg. They have just a fertilization issue. In that case, a general IVF will be considered and done by a specialist. In this process, the husband's healthy sperm and the wife's healthy egg will meet each other in vitro to fertilize.
Sometimes, the problem will come from the husband. His sperm is weak or completely unable to fertilize. Considering this issue, the doctor will prescribe sperm donation. In the sperm donation procedure, a male donor will be chosen for donation to obtain fresh sperm or it will be obtained from frozen sperm. Then the sperm will meet the wife's egg and get it fertilized.
But sometimes, the fertilization issue is with the wife's egg. This is the time that doctors will go with egg donation. In the egg donation procedure, an egg or eggs will be obtained from a fertile female donor, one of these eggs will participate in a fertilization process with the husband's sperm, then the resulting embryo will be transferred into the wife's uterus. The other leftover eggs of the female donor will be frozen with her permission for further fertilization.
The worst-case scenario here is when the couple's sperm and egg both are completely unable to fertilize. In this situation, this couple has no choice but to choose embryo donation. Apart from all these problems, there is a situation in which the wife is unable to carry the baby. In this situation, the wife will face a miscarriage. The considered treatment for this issue is surrogacy.
In surrogacy, a surrogate mother will be chosen among anonymous or familiar women, then the resulting embryo will be transferred into the chosen surrogate's uterus, and she will carry the couple's baby and deliver it after 9 months to its biological parents.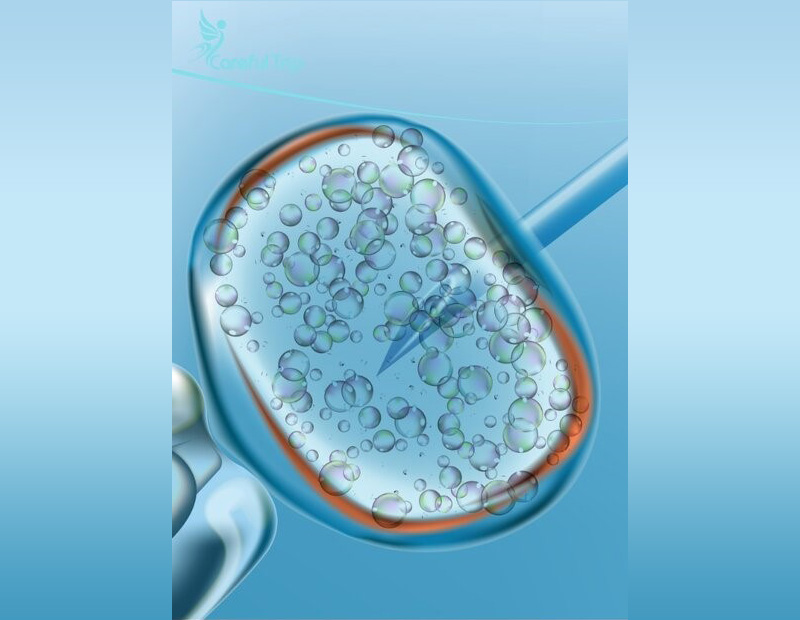 Who Can Have IVF?
According to the guidelines, it is strongly recommended that IVF should be offered to women under the age of 43 who have been trying to get pregnant through regular and unprotected sex for 2 years. Other criteria are about the women who have had 12 cycles of artificial insemination, with at least 6 of these cycles using a method called intrauterine insemination (IUI).
However, the main call about who can have IVF in Iran is made by the local intended treatment center you've chosen to have IVF and their criteria.
If you are eligible for IVF treatment and are not able to pay the expensive costs of IVF, you can have your IVF treatment in Iran. Costs vary, but 1 cycle of IVF treatment in Iran is not even comparable with those in other countries.
IVF Treatment in Iran with CarefulTrip
Generally, IVF in Iran is very inexpensive compared to IVF in other countries. Apart from the benefits of IVF treatment in Iran, now you should think about receiving special services along with the treatment at the same first price. Special services are offered such as free accommodation for 3 days, domestic transportation, visa, etc.
If this opportunity is what exactly you are looking for, the good news is CarefulTrip, an Iran-based health tourism agency, in association with MOM infertility treatment center is providing patients with the highest success rates, best results, and exceptional super specialists in return for very affordable prices.