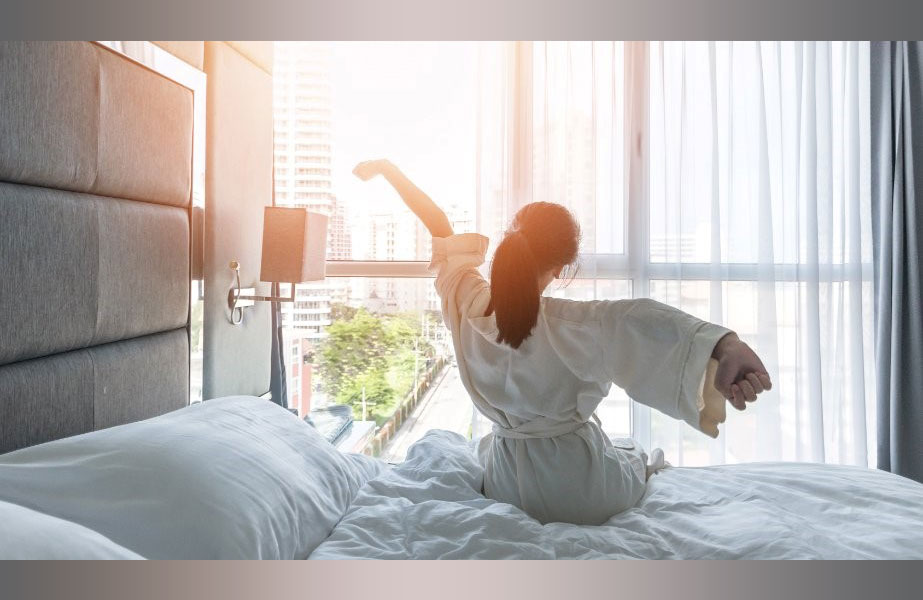 According to "Destination Iran" and following the "DayUse" website, there are several benefits to booking and staying in a hotel close to the airport, especially if you are going on a business trip. Here's why:
Traveling offers lots of exciting experiences. Exploring several new destinations is therapeutic. You also have the opportunity to meet new people.
That said, traveling can also make people feel some sort of anxiety. Especially if you intend to travel from an airport to your hotel or transport your luggage there. The location of your hotel is essential. It will determine your overall tour experience on a business trip, weekend getaway, or holiday.
Choosing hotels by the airport is good when you plan to visit a new city for whatever purpose. Why is this important? Read on.
Benefits of Booking a Hotel Close to the Airport
Apart from enjoying top-tier amenities that are appealing to millennials, staying near an airport has additional advantages. Lodging in a hotel near the airport will make your trip easier and faster – irrespective of whether you are new to the city or returning home. Here is why.
Better connection to key landmarks
If you pick hotel accommodations near an airport, you will also benefit from the excellent connectivity to the important landmarks within the city. It means you can save more money and time than you would have spent traveling to the various destinations you intend to tour.
Soundproofing
Airplanes make too much noise, especially when they land or take off at the airport. If you book a hotel close to the airport, it's natural that this will be a concern for you. Hotels near airports can minimize these noises. The hotel rooms are soundproofed – above, below, and immediately adjacent to the room. Thanks to several soundproof systems available today.
Flexible Schedule
The fact is, business travel is often hectic. They quickly deplete energy. Enjoy the serenity and save more time by lodging in a hotel close to the airport. This is a significant advantage because it allows you to have more flexible schedules.
Do you know what easy schedules do to you as a businessman? Your energy level will be top-notch. Your productivity will also be improved. Again, you can plan to meet your business associates at a hotel close to the airport.
Enjoy complimentary shuttle services.
Most hotels around an airport often provide complimentary shuttle service (to and from the airport) to their customers. This is an excellent way to save more money on car rental – stay the first and last nights of your trip at a hotel close to an airport. That's a savings of two days on car rental. The time of your flight's arrival is a determinant here, as is the departure schedule of your flight.
After your first stay at the hotel, simply take the hotel shuttle back to the airport. That way, you may catch the rental car shuttle to pick up your rental car. As soon as the time for the rental of the vehicle is over, you can drop it off at the facility at the airport. They get a shuttle to the hotel, where you have already reserved a second stay. Spend your night here before your department time the next day.
No Travel after Arrival
At times, the last thing you want to do after a long journey is taking a trip to the hotel room. That's stressful. Sure, there could be something about getting that trip off your checklist to get closer to your final destination the following morning. However, that doesn't beat the convenience of unwinding in a hotel room while you enjoy room service or a good meal in a restaurant – just shortly after arriving on a flight.
Excellent Business Facilities
Hotels close to an airport always have excellent business facilities. If you are in a city for business, you will have the best accommodation when you lodge at an airport hotel. Apart from having swift access to the city center and airport, there are opportunities to use the bar areas and their onsite meeting rooms.
Considerably affordable
Compared to what they offer, hotels near the airport are less expensive. The room rates here are often cheaper than those elsewhere in the city.
However, always compare the room rates of hotels near the airport with those in the city. And ensure that they have the amenities you enjoy, for instance, access to a health club or swimming pool.
Conclusion
Whenever you travel by flight, you need to always plan. For instance, factor in possible delays and extra time to your trips – especially when you travel via the morning rush hour.
Finally, you can avoid a lot of pressure and get to an airport quickly if you stay in a hotel by the airport. Do this by lodging the night before your trip. If your trip takes you to Orlando, Florida you can opt for a hotel close to the hotel because they are affordable. More so, Orlando airport hotels provide impeccable services.