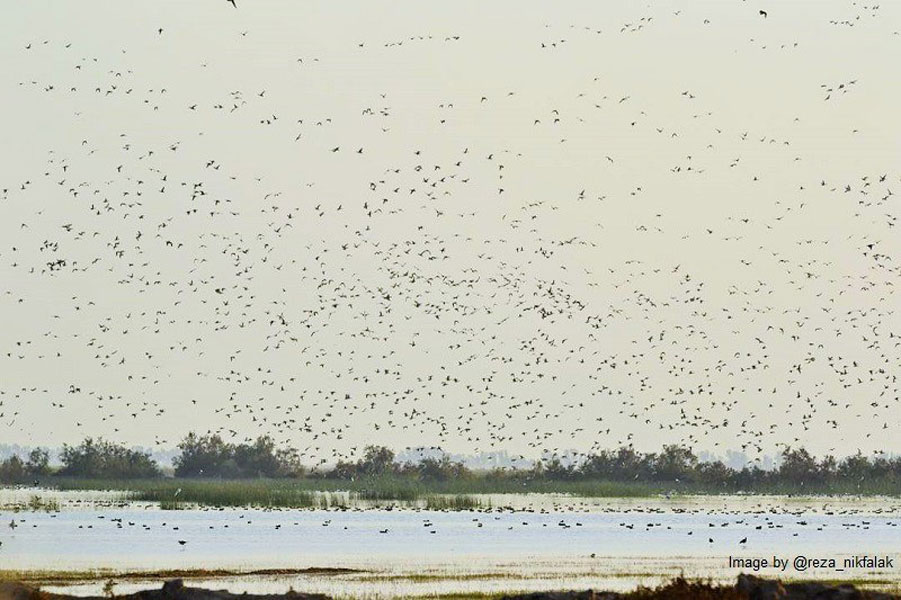 Ahvaz city is another metropolis in Iran and the official capital of Khuzestan province. The large number of tourist attractions in Ahvaz makes it an exceptional destination. Although most historical monuments in Ahvaz are now in ruins, the city is still a special place to visit. Bamdej Wetland of Ahvaz is one of the city's natural attractions that attract foreign and domestic tourists to Ahvaz.
Features of Bamdej Wetland in Ahvaz
Bamdej Wetland is located 70 kilometers (43.496 miles) east of Shush City and 40 kilometers (24.8548 miles) north of Ahvaz. This Wetland is situated near the villages of Mazraeh , Bamdej, Sādāt Tavāher, and Seyed Jassim. The wetland is also close to Shavoor Dam, the Tavana channel, and the Ahvaz-Andimeshk railway line. Because it's close to these places, other names have been used for the wetland, such as Hoor (Marsh) Tavāher and Hoor Farm.
This Wetland is located southwest of Khuzestan province at longitude 48 degrees east and latitude 31 degrees north of the equator. In the 30s, this Wetland occupied an area of roughly 10 thousand hectares. Because of human intervention and environmental changes, now it is down to 4,000 hectares.
Shawar river supplies the Wetland water. Also, floods in rivers like Karkhe and Dez and excess water from agricultural projects have caused the wetland to overflow. These rivers and farmlands supply freshwater to Bamdej Wetland. The Wetland's surface is approximately 25 meters above sea level.
The water exiting the wetland flows through a distributary channel called Khavar and then through the Tavana channel, finally joining the Dez river. The Khavar drainage basin removes the agricultural waste from the Wetland, causing the surrounding area to dry.
Bamdej Wetland's Biodiversity of Fauna & Flora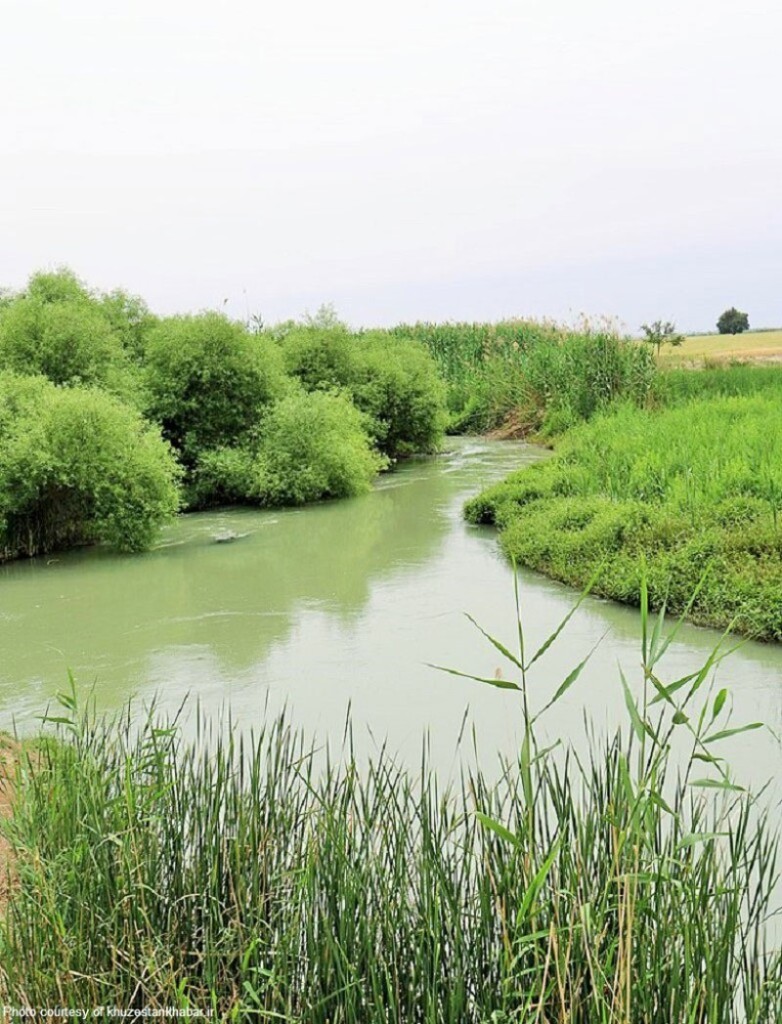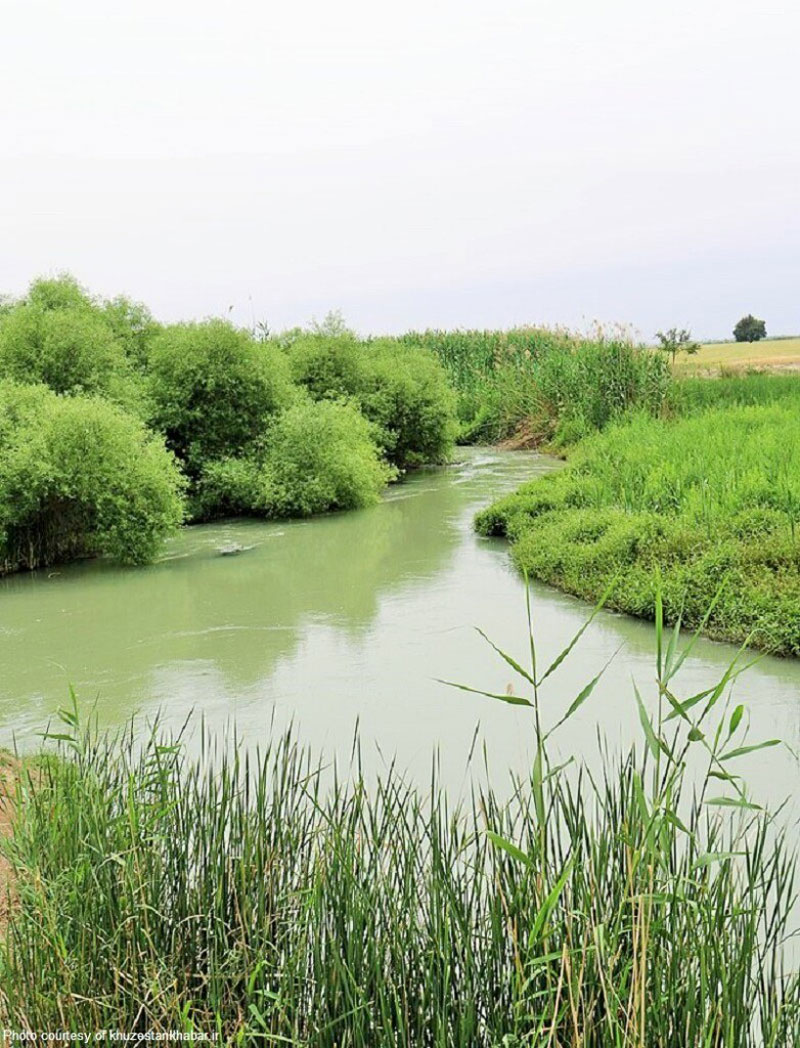 About 134 plant species have been identified in Bamdej Wetland. From the long list of its plant species, the following are worth mentioning:
Caspian and Persian Alhagi, Mangosteen, licorice, scotch thistle, the common fumitory, Borage flower, oregano, Jujube, and Amaranth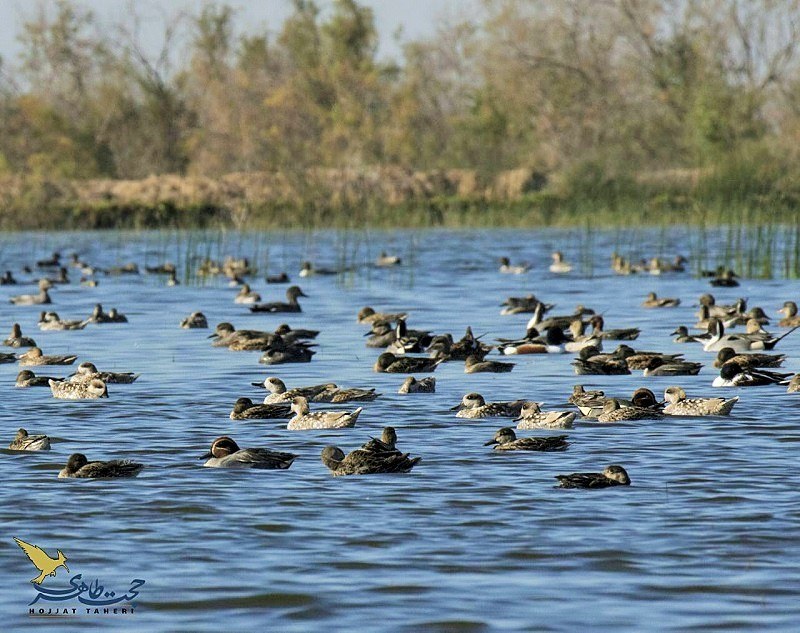 There are also about 40 animal species that have been identified in the wetland biome that play a part in the ecosystem. Various animal species, including mammals, reptiles, amphibians, and birds, live in this Wetland.
Notable animal species of this Wetland:
Mammals: fox, jackal, rabbit, wolf, hyena, otter, bat, Iranian hedgehog
Aquatic: fish such as carp, sharbat, Binni, Mesopotamian Himri, Liza abu
Reptiles and amphibians: frogs, toads, softshell turtles, Geckos, snakes
Birds: Anatidae, Sandpiper, Red-breasted goose, swan, cormorants, little cormorants, and Ruddy shelduck
This Wetland proved to be a very suitable habitat for birds thanks to its reed beds and tall tree branches. These reeds protect the birds from predators and hostile animals. These reasons have caused flocks of birds to migrate to this Wetland from Siberia and East Africa.
Sustainability Factors and Threatens to Bamdej Wetland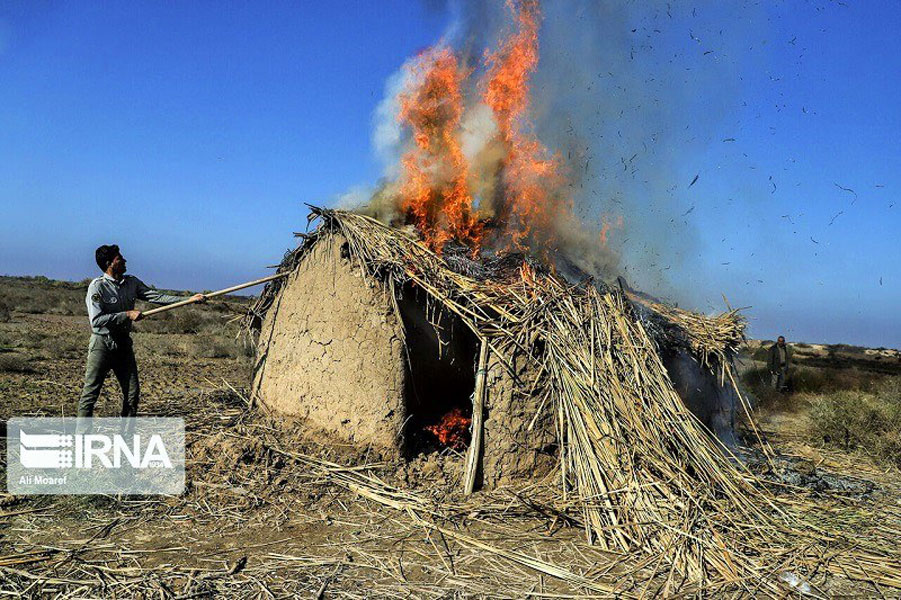 Many factors affect maintaining the stability of the Wetland, but these are the main parameters:
Level of Groundwater reserves
Soil density
Land subsidence
Precipitation
Winter floods flow in Shavor, Dez, and Zahab rivers
Waste water from agricultural projects
On the other hand, certain phenomena are threatening to destroy the Wetland, these factors are:
Interruption in the Wetland water supply
unsustainable use of resources in the Wetland
Flow of urban and agricultural pollutants
Demolition and occupation of lands for new agricultural projects
Also because the Shavor dam valves are closed from April to mid-November, the Wetland water input is diminished.
Do not Miss Visiting This Attraction
Ahvaz is a charming city famous for its surrounding rivers. Due to the existence of these rivers, Wetlands like Bamdej have formed in this area. Bamdej Wetland of Ahvaz is one of the natural attractions of this city due to its bustling biodiversity.
To get the most out of traveling to Bamdej Wetland, we propose the following windows:
Late spring and early summer because the Wetland is overflowing during this period
Late January and early February to witness the migration of birds to the area.
If you travel to Ahvaz personally or on Iranian tour packages, don't forget to visit this Wetland. Due to the lack of a proper transportation route to the Wetland, if you are seeing the wetland independently, get the help of a local guide. In addition, if you are traveling to this region of Iran, read "Ahvaz Tourist Attractions" before your visit.