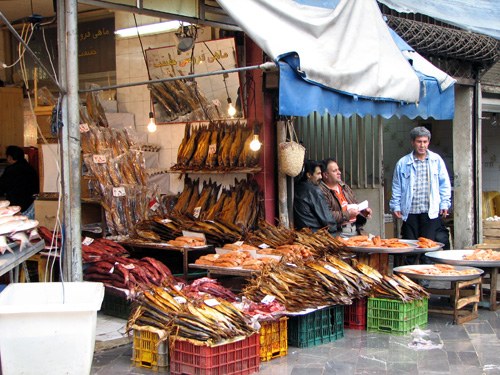 I want to explain the benefits of private tours inside Iran versus group tours traveling inside Iran. By private tours, I mean the high-quality journeys you agree upon so that you achieve goals that are otherwise hard to achieve due to the group nature of the trip.
In private tours, you will decide who will travel with you, what the itinerary is, etc and you will make major decisions about your trip.
Here is, therefore, a general list of what could be gained in this style of traveling:
1) You Plan Your Private Tours inside Iran
Unlike group traveling prearrangement, you are in the process of selecting a tour itself from the beginning, asking for details, customizing the tour, adding your personal touch to it, reducing the less attractive parts, etc. As a result, the outcome will be what you've designed yourself to be the way you enjoy it most. Group traveling doesn't offer you this opportunity.
2) You Spend Desirable Time Everywhere
In the practical part of the journey, the final decision is yours. Although in a guided tour, you ask your guide about the possible time in each sight so that you can bring the day to an end in a suitable way, it will be you to decide if you want to be absorbed by the beauty and richness of sight and skip others or leave a place sooner so that you spend more time somewhere else.
This could be a highly useful benefit as the variety of sightseeing in a well-planned private tour to Iran could offer so much that you would need to apply changes on the spot. Group tours in Iran or other destinations don't provide such possibilities.
3) You Eat Whatever Anywhere You Want
What are your favorite dishes among the possible choices in Iran? Do you have any preference regarding how much and when you eat? Are there settings you prefer to eat in? These and other interests of yours could be under your complete control when You take private tours inside Iran. Lots of Iranians love going on picnics and eating out that way. Many go to restaurants of different styles, particularly traditional ones. You can choose whichever you like.
Some nationalities are used to having one hot meal a day whereas others prefer two. For some, lunch is a major meal while others take a bigger meal at dinner. Time of eating, frequency of eating snacks, brunches, upper-class restaurants, less expensive popular places, etc are all waiting for your decision.
4) You Communicate with Locals
There are lots of aspects of Iranians' lives that are unknown to the people of the world. You may want to get more detailed information about political structure and functionality, marriage and divorce, land and property ownership, education and employment, women and their professional lives, etc. While having guided private tours inside Iran, you can ask plenty of questions.
Iranian tour guides are very well-educated and aware of the societies they're living in. They have gone through some higher education and speak foreign languages proficiently. You can learn a lot by asking your guide. Also, being exposed more to the local people in tea houses, sights, restaurants, etc, you will notice that Iranians like to see foreigners travel to their country and they will be happy to communicate with you. In the limited time during group tours, this won't be easily possible.
5) You Further Customize Your Trip
Sometimes during the trip, you may want to spend a couple of days more in Tehran at the end of the tour, relax a bit in a neighboring country, etc. During the journey, if there's sufficient time to do so, you can ask the tour operator to apply these changes for you. Such services are catered to your requirements and can be done.
6) You Spend Better Time Shopping
In a group tour, limited time will be allocated to the group for shopping. In private tours inside Iran, you can ask your guide or driver to take you to specific places so that you can spend more time finding what you like to buy without the hassle of the group's deadline to go back to the bus, hotel, etc.
You can stop on the way, go to some local shops where buses won't stop, to look for what you would want to purchase.
7) You Can Stop Anywhere to Relax
There are sometimes long distances between the cities and you may get tired of sitting in the car. You can ask your driver to stop somewhere to stretch your legs, buy some snacks, get some fresh air, etc. This can be done as much as you want and anytime you want during a private trip to Iran.
Therefore, there are several benefits to taking private tours inside Iran that could make your journey an enjoyable and unforgettable one.
You can also check out some Iran tour packages here!