Small Group Tours to Iran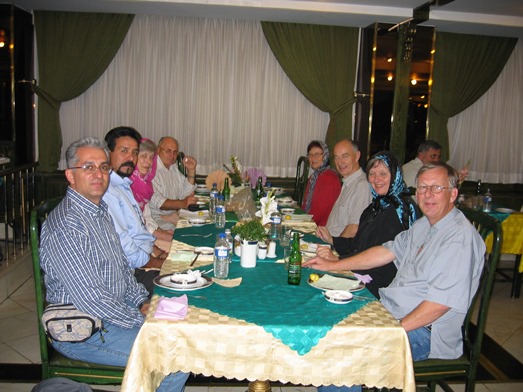 Small group tours to Iran can be formed in two ways:
If you are a few friends, colleagues, relatives, etc, you can apply for a tour consisting of you only.
If you're a tour operator and would like to order high quality group tours, this will be for you.
We believe that groups could easily lose their quality if they grow very large. So, our ideal tour groups will not be larger than 10 travelers. The vehicle we use for such trips is quite comfortable, air-conditioned and well-equipped to serve you.
Benefits of Small Group Tours to Iran
This will be a group tour, but it won't have those strict limitations in large groups you may dislike. Although it won't be like a private tour to Iran, it will be certainly more like it than large groups.
If you apply for small group tours to Iran, you'll reap the following benefits:
You will socialize with a few people, not several,
You will get price reduction by sharing common costs,
Your tour will proceed with more flexibility than large groups,
You will make closer contact with your guide, local people, etc,
You will be able to ask more and get involved in cultural contacts,
etc.
The list can go on and on …
Small Groups Tour Packages
When you decide to travel to Iran in such tours, your tour package could be any of those ones introduced at our tour page or other itineraries we plan or customize together.
Regarding the services, you can receive all the tour services introduced for our other packages. If you prefer other services included in your package, which aren't listed in our website, just let us know and we will arrange them for you if possible.
So, you can have your unique small group tours to Iran specially catered to your needs and interests. We're here to help you with what you prefer. You can simply send us an email and we will take it from there.