Easy Way to Choose a Tour to Iran!
If you plan to choose an Iran tour, just pick one of our tour packages or customize it to make your ideal trip plan. This is the best way to make the most of your travel to Iran. They're all experience-proven and practicable. We can assure you will enjoy a rich journey inside Iran with us.
Our Tour Package Service Details
Here's more details about the services:
Destination Iran Tour Services
The following items introduce some of the most commonly used Iran tourism services for any of the travel packages. You can also customize your Iran tours by adding certain services that you need:
Tour Guidance
Hotel Reservations
Transportation & Transfers
Domestic flight tickets
Helping you in Acquiring Visa
Meals & Refreshments
Also, if you need any particular service not covered in our site, please feel free to let us know. We will do our best to provide them for you if possible. You can find out more about our Iran tourism services!
Destination Iran Tour Guidance
We believe that tour guidance is the vital part of any tours that can make it a success. Only a professional tour guide can help your dreams come true. So, we will provide you with the selected Iranian tour guides who:
Hold official certificates
Hold at least a bachelor degree
Master a foreign language
Are well-informed & knowledgeable
Are well-experienced in guiding tours
Are well-prepared to render top services
We take care of the arrangements like reservations, transportation, payment, and other Iran tourism services needed for your selected tours.
If you decide to customize your Iran tours, ask some questions, make sure our packages meet your needs, just send us an email.
Size & Nature of Iran Tours
According to the number of travelers, there are two types of tours:
Private Tours to Iran
This is ideal for those who want to explore our country the way they like it regardless of what pre-designed Iran tour packages have planned for them. They usually customize the trip plan and travel on their own.
Find out more about private tours to Iran!
Small Group Tours to Iran
There are several people who prefer to travel in groups for various reasons. Some love traveling for the sociability aspects of it. Some like to take a group tour because it's less costly and they can spend what's left in other places and so on.
On the other hand, as in Destination Iran, we believe quality must not be neglected under any circumstances, we suggest you to take small group tours so that you could receive good quality for your tours. Find out more about our small groups tours to Iran.
Extended Iran Tours
When you order a tour to Iran and visit Iran's favorite places of yours, you may still want to see more. Such desire can be answered by choosing one of our extended tours in Iran to further enrich your journey across Iran. We have planned a few such tours based on mostly-demanded destinations inside Iran.
Major Cities to Visit during Your Tours to Iran
Tehran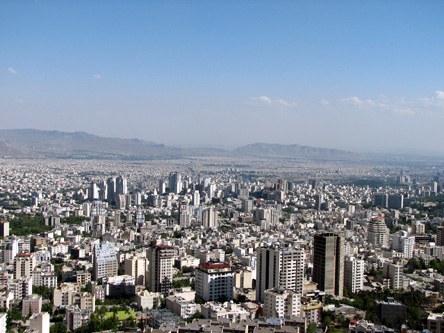 As the capital of Iran and usually the first city you get to see, there are a lot of interesting activities you can get involved in as long as you are in Tehran. You can go to the museums, explore grand and local bazaars, observe the modern life aspects, parks, shopping centers, etc.
Here's more information if you want to visit Tehran tourist attractions!
Esfahan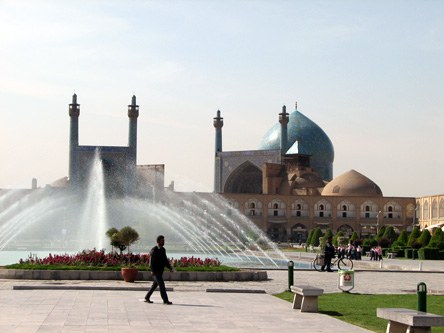 It has been the capital of Iran for centuries. This is a city that every tourist adores for its attractive landscapes, river, gardens, mosques and other monuments, etc. If you take a tour to Iran for a short time and want to visit only a couple of cities, make sure you visit Isfahan.
Here's more information if you want to visit Esfahan tourist attractions!
Shiraz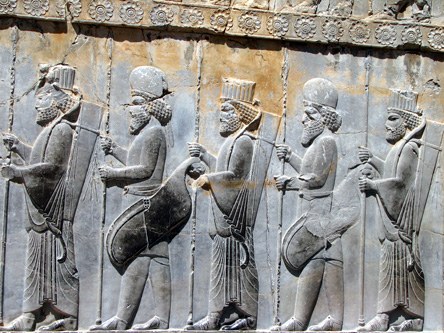 During your journey, you should spare some time to visit Shiraz as you will experience a lot of interesting sites, plenty of culture, and highlights of architecture like Persepolis. To make your trip more enjoyable and meaningful, try to visit Shiraz to explore the heart of Persian Empire.
Here's more information if you want to visit Shiraz tourist attractions!
Yazd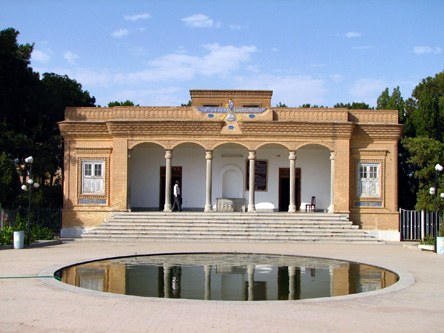 Explore Yazd, The City of Wind Catchers in Iran
If you would like to experience a city in the heart of desert and several monuments showing the innovative life under hard conditions, you should go there.
Here's more information if you want to visit Yazd tourist attractions!
Kerman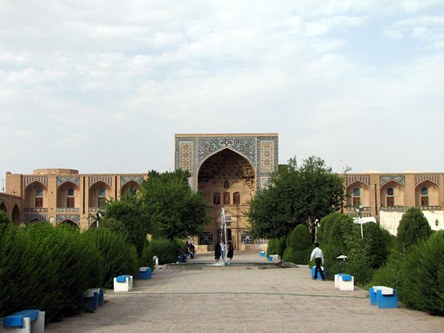 Kerman is the largest province of Iran where you find high mountains, desert life, nomads, monuments, old traditions, ancient religions, etc. You can expect an interesting variety of sightseeing here.
Here's more information if you want to visit Kerman tourist attractions!
Kermanshah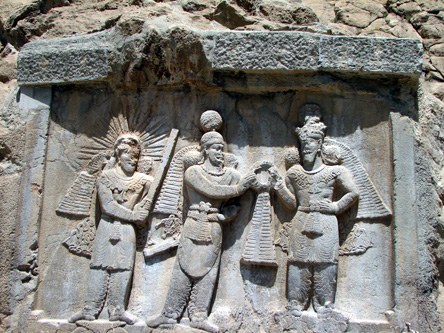 On the western side of Iran, this is a city where some ancient monuments are found together with interesting remnants of ancient cultural heritage sites in Iran.
Ahvaz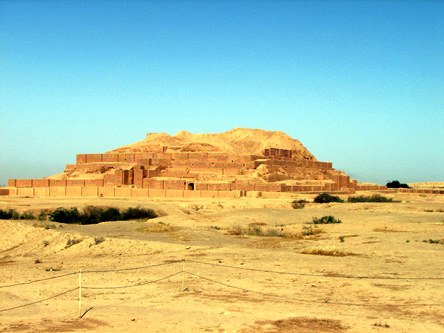 If you travel to Ahvaz at proper time, you can stay in Ahvaz to explore lots of interesting monuments outside the city. Remember that Ahvaz is like a hub for the travelers to visit some of the most fascinating sights in the region.
Hamedan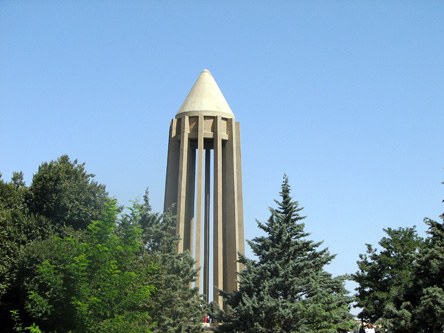 This city in western part of Iran and used to be the capital of the Medes. There you find historical monuments, tombs of famous poets and a lively bazaar that can be explored. When you travel to Iran's west, Hamedan could be one of the cities worth visiting.
Kashan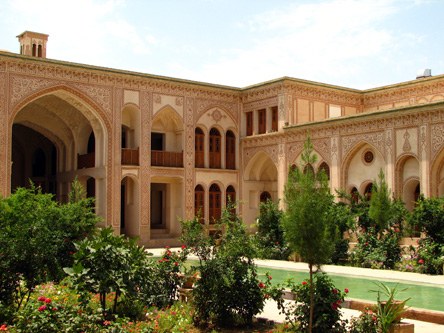 At the edge of desert, Kashan is a town with several fascinating old houses and attractive monuments. Make sure you see some of its old houses among other monuments.
Here's more information if you want to visit Kashan tourist attractions!
Rayen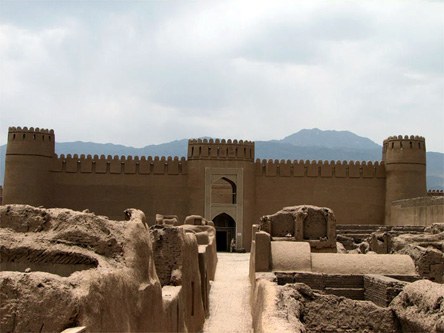 It is a little town at the foot of some high mountains in south east of Kerman. You have to go through deserts and some hills on good road to get there, but it's definitely worth a try.
Mahan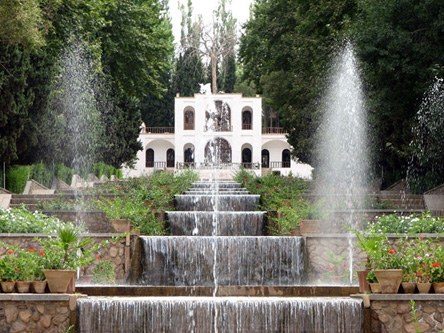 This little town is located close to Kerman and hosts several gardens and a couple of monuments which are more than expectations in such a small place.
Shush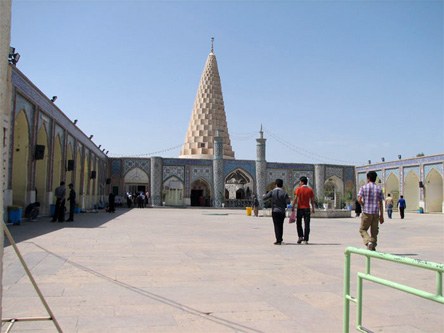 This ancient town, Susa, is the place where Elamites used to live before any central government ruled over Iran. Some phenomenal structures are in this town and a lot is not unearthed yet.
Shushtar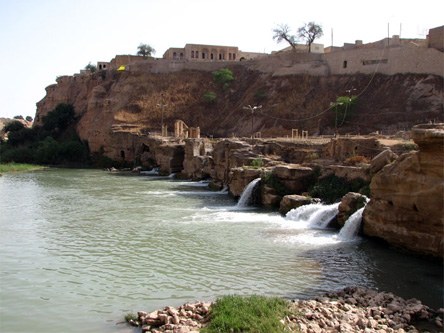 In such a little town, you can find some of the world heritage sites built in ancient times and you learn about the way smart people managed how to survive building dams, mills, bridges, houses, fortresses, etc.
Dezful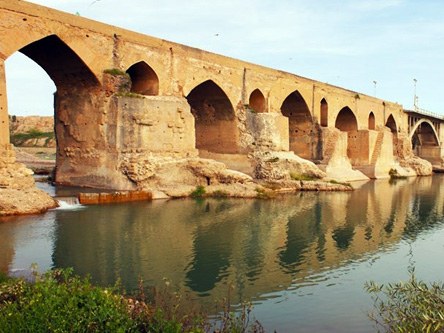 This is an ancient city in which you can still find the remnants of Sassanians' bridges and water mills. Traditional houses have been built in accordance with the hot climate of its summer time.